Nov. 22, 2019 – Members of The NewsGuild-CWA called out the nation's media executives and other "masters of the universe" on Nov. 20, demanding equal pay for Latinas and other women and people of color. Designated Latina Equal Pay Day, the date symbolizes the fact that, on average, Latinas must work 11 months into 2019 to catch up to what white men earned by the end of 2018.
NewsGuild members tweeted up a storm, displayed signs at their work stations, distributed brochures, wore stickers, and extolled the value of unions in documenting and fighting disparities in pay.
Carolina Miranda, co-chair of the Los Angeles Times Guild, tweeted: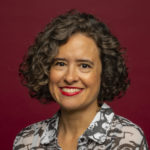 "To make a salary her white male colleagues earn in 1 year, a Latina will have to work: 1 year 10 months 20 days. Today is #LatinaEqualPayDay and it's time to #DemandMore." The declaration was followed by an inspiring thread highlighting the work of Latinas at the paper.
Among those Miranda spotlighted was Paloma Esquivel, who was part of the team that won a Pulitzer Prize in 2016 for coverage of the San Bernardino terror attack and who has written about the history of anti-Latino violence in the U.S.
Miranda also highlighted the work of Brittny Mejia, who told the story of wealthy homeowners in the path of the Getty Fire who failed to tell their housekeeping staff to evacuate. In the process of reporting, Miranda wrote, Mejia helped the workers flee the flames.
Miranda also shared Cindy Carcamo's "beguiling story" of a mysterious notebook that "has kept order as immigrants seek asylum at the Tijuana border."
There were many others.
"All of us bring an incredible array of skills to our jobs: additional languages (for which we are not remunerated), cultural, social, political and economic experiences that give the @latimes its expansive points of view," Miranda wrote.
"But as a study the @latguild issued last spring shows, Latinas in our newsroom are historically among the lower paid employees at the paper.
"We must do better. Unionizing with @news_guild has been the first step. For one, it gave us access to the cold, hard salary data so that we could verify what we had intuited all along. And it's given us the strength to speak out about it and fight back."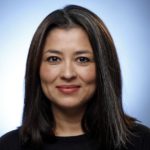 Esmeralda Bermudez, also of the Los Angeles Times, wrote, "Our @latguild just closed on a contract after 15 difficult months of bargaining. This will bring much needed relief for many of us. For others the disparity remains, the battle continues. Please know you're not alone," she wrote, before referencing a September tweet where she revealed that in 11 years at the paper, she had received just one raise and makes nearly $20,000 less than her white male counterparts.
"I'm not ashamed 2 admit that," she tweeted. "The only ones who should be ashamed are those who created, supported the system that's allowed this 2 happen 2 women & minorities."
Melissa Gomez tweeted, "As a young journalist & fellow @latimes, I'm lucky to have the support of @latguild, which has fought for equal pay. But the fight continues until black & brown women are paid equally. Find out more about how you can fight too: NewsGuildEqualPay.org."
Among other notable contributions on Latina Equal Pay Day was this from One Herald Guild, which won union recognition for employees of the Miami Herald and el Nuevo Herald later that day: "As a bilingual newsroom in a city like Miami, we join @news_guild in the fight for more equitable newsrooms…
"Today our votes will be counted. And you can bet that as a recognized union, we will be requesting pay data during negotiations and demanding #LatinaEqualPay."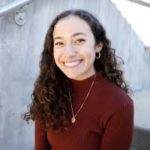 Samantha J. Gross, a member of group's organizing committee, tweeted, "Today, on #LatinaEqualPay day, I fight for my talented (+ underpaid) colleagues at @elnuevoherald, who face the pressures of an industry where papers like @HoyChicago + @nytimeses have been slashed."
The Washington Post Guild, which found pay disparities in the union's most recent study, also weighed in: "It's time we earn what we're worth. Join us and other @news_guild journalists as we fight for equal pay for all."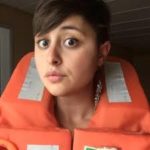 Marissa J. Lang, of the Washington Post, tweeted, "I have worked in newsrooms where I was the *only* Latina on staff. I am grateful to work at The Post alongside these mujeres poderosas. But Latinas remain underrepresented in the newsroom, in leadership and in the equitable distribution of pay."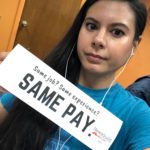 Ana Ley, of the Virginian-Pilot, who coordinated much of the Guild's work for Latina Equal Pay Day, shared, "As a reporter who is way too familiar with being the only Latina in a newsroom, I want to make sure I'm being fairly compensated for my work. For too long, we've turned a blind eye to pay disparities in an industry whose very mission is to promote fairness."
She was one of several people who posted in Spanish, tweeting as translated into English, "Bilingual Latinas do twice the work but generally earn only half the pay of our monolingual white colleagues."
Inspired by their friends at the Washington Post, the Guild at Bloomberg Industry Group posted a series of bar graphs showing that Latina women at Bloomberg earn, on average, $19,029 less than white men, receive the lowest bonuses as a percentage of pay and earn bonuses that are on average $544 less than those of non-Hispanic men.
Perhaps most disturbing was the finding that the Bloomberg Industry Group employs just nine Latinas – 1.8 percent of the workforce.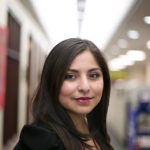 One of the most heart wrenching quotes was from Laura Rodriguez, a multimedia journalist at HOY/Chicago Tribune. Tribune Publishing announced the week before that the company plans to discontinue the Spanish-language publication, despite the fact that one third of Chicago residents are Latinx. Discontinuing HOY is "not about me losing a job, it's a loss for a whole community," Rodriguez tweeted at the time.
Many NewsGuild members, especially Latinas and many new members, tweeted throughout the day demanding Equal Pay Now!
At least two non-news Guild units participated. Alejandra Santaolalla of the League of Conservation Voters tweeted, "It's unacceptable for progressive nonprofits working towards social justice to not address pay inequity within their organizations. Equal work deserves equal pay." The Guild's CFI unit, which represents interpreters in California courts tweeted, "Courts demand fairness and transparency. So why don't they act that way when it comes to pay for women and people of color in their own organizations? We demand #LatinaEqualPay. We #DemandMore."
Numerous organizations retweeted Guild tweets and vice versa, including the National Association of Hispanic Journalists and AnitaB.org.
The NewsGuild unit at the Center for Public Integrity championed a common theme: Pay disparities exist in the news business, "But we can do something about it," the unit tweeted, followed by a link to the union's equal pay microsite, NewsGuildEqualPay.org.