The NewsGuild is a democratic union, where members set the agenda and locals are self-governing. Leaders are elected through direct, one-person, one-vote, elections. National decisions are made at biennial conferences, which typically occur just prior to the conventions of the Guild's parent union, the Communications Workers of America.
The Executive Council guides the Guild's work between the union's biennial conferences. It is comprised of a Chairperson, a President (who also serves as a CWA Vice-President), an Executive Vice President, six Regional Vice-Presidents and the President of CWA/SCA Canada.
International Chair Martha Waggoner
Martha Waggoner is in her third term as international chair. Previously, she was an officer in the News Media Guild, where she served as first vice president, president and chair of several bargaining committees during her almost 36 years with The Associated Press. Martha now is communications director for Repairers of the Breach, a nonprofit that is a co-sponsor of the Poor People's Campaign: A National Call for Moral Revival. Follow Martha on Twitter @mjwaggonernc or email her at guildmartha@gmail.com.
President Jon Schleuss
Jon (he/him/his) grew up in rural Arkansas reading the morning Arkansas Democrat-Gazette and the afternoon Camden News. He found his way into journalism through college radio. He became the online editor of the Northwest Arkansas Democrat-Gazette at age 21, moving the paper to do more breaking news, use social media and report live election results. In 2013 he joined the Los Angeles Times as a data and graphics journalist, writing and telling innovative stories using computer programming. He taught journalism students how to code at the University of Southern California. He was part of the group that organized the Times in 2018. He ran for president and won in 2019. As NewsGuild president, Jon serves on the Executive Board of the CWA. He lives in Washington, D.C. Follow Jon on Twitter @gaufre or contact him at jschleuss@cwa-union.org.
Executive Vice President Marian Needham
Marian comes to The NewsGuild through the Buffalo local, where she was the administrative officer. She was hired by the national union in 1990, first as director of contract administration, and later, as a sector rep. Marian was elected to a second term as executive vice president in 2019. You can reach Marian at mneedham@cwa-union.org.
CWA Canada President Martin O'Hanlon
Martin is president of CWA Canada and sits on both the NewsGuild and CWA Executive boards. He is passionate about fighting for quality jobs, quality journalism, a vibrant free press, a strong labour movement, and social and economic justice. Prior to being elected as head of CWA Canada in 2011, O'Hanlon was Ottawa editor for The Canadian Press for 11 years and a regular political commentator on TV and radio. O'Hanlon holds bachelor's degrees in journalism and philosophy. Contact Martin at mohanlon@cwa-scacanada.ca.
Regional Vice Presidents
Regional vice presidents serve on the Executive Council, which oversees the Guild's national operation. They are responsible for conveying concerns from locals in their region to the E.C., and for providing locals with reports on TNG and E.C. actions and activities. They serve as a conduit between the union's national operations and the administrative officers, local presidents and other activists in their regions.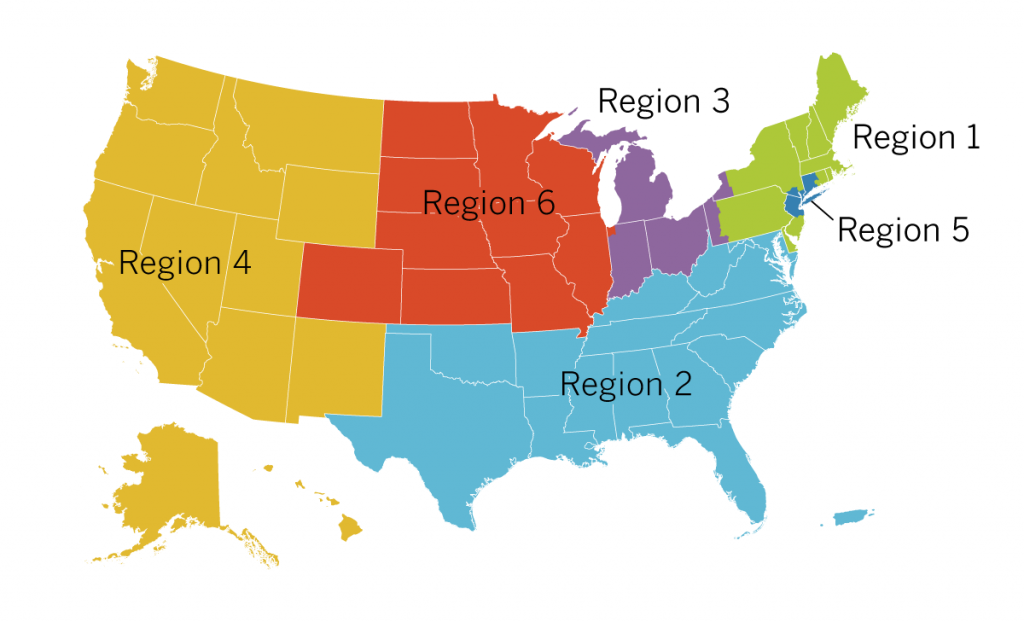 Diane Mastrull, Region 1 Vice President
Diane has been president of the Newspaper Guild of Greater Philadelphia since January 2018 and a Guild member at The Philadelphia Inquirer since 1997. She is a night and weekend editor. When she's not editing stories on nights and weekends, negotiating contracts or organizing demonstrations for pay raises or against threatened layoffs, Diane runs – usually before the sun rises – with Back On My Feet. The national nonprofit founded in Philadelphia uses running to help men and women in shelters and transitional housing get their lives back on track empowered by setting and achieving goals that are integral to running. Follow Diane on Twitter @dmastrull or contact her at dimastrull@gmail.com.
Dan Gabor, Region 2 Vice President
Dan (he/him/his) is the President-elect of the Washington-Baltimore NewsGuild for the 2022-2023 term. He has been a member of the Guild since 2016, working at the AFL-CIO as a Senior Data Coordinator. Dan is passionate about modernizing our union, leveraging the power of new technology and new organizing tactics to seize the moment, build strong unions, mobilize NewsGuild members, and increase worker power. Dan was elected to the TNG Executive Council at the October 2021 sector conference. Follow Dan on twitter @dan_gabor or contact him at dan.m.gabor@gmail.com.
Kevin Flowers, Region 3 Vice President
Kevin is a senior reporter at the Erie (PA) Times-News, focusing on government coverage and in-depth reporting. He began working at the paper in 1989. Flowers is a graduate of Miami University in Oxford, Ohio, where he was a nationally ranked high jumper and three-time MVP of the school's track and field team. He has received numerous journalism awards, as well as fellowships from the Knight Center for Specialized Journalism, the Poynter Institute for Media Studies and the National Press Foundation, and has taught journalism as an adjunct instructor at Edinboro University. He was first elected to The NewsGuild Executive Council in 2011 and is serving his third term. Follow him on Twitter @kevinflowers74 or contact him at kmanhj@hotmail.com.
Michael Cabanatuan, Region 4 Vice President
Michael has spent the better part of two decades as a Guild activist and even longer than that as a journalist. He's in his fourth term as vice president of The NewsGuild-CWA Sector Executive Committee, where he represents members and locals west of the Rockies. Cabanatuan joined the Guild in Modesto, where he helped bargain The Bee's first contract after seven years under posted conditions. He was president of the Pacific Media Workers Guild, Local 39521, for 10 years, and is a reporter at the San Francisco Chronicle, where he covers general news and breaking news after years as a transportation writer. Follow him on Twitter @ctuan or contact him at CTUAN@aol.com.
Bill Baker, Region 5 Vice President
In addition to service as Region 5 Vice President, Bill serves on the Executive Council of the NewsGuild of New York local. He is the New York Times Unit Chairperson, where he also has worked as a Telecommunications Coordinator for 15 years. He has been a union member (CWA, IBEW, NewsGuild-CWA) in the field of telecommunications for most of his career of more than 30 years. Follow him on Twitter @BillBaker380 or contact him at nytunitchair.bb@gmail.com.
Jeff Gordon, Region 6 Vice President
Jeff is a sports columnist at the St. Louis Post-Dispatch, where he has worked since 1986. Since 2004 he has been president of the United Media Guild, NewsGuild-CWA Local 36407. His local represents journalists at the Post-Dispatch, St. Louis Labor Tribune, St. Louis Review, Truthout, Peoria Journal Star, State Journal-Register, Rockford Register Star, Freeport Journal Standard, Pekin Daily Times, Southern Illinoisan and Springfield News-Leader. The UMG also represents social justice workers at Missouri Jobs with Justice, SEIU's national Fight for 15 campaign and several small non-profit groups. Gordon has been a NewsGuild regional vice president since 2015. Follow him on Twitter @gordoszone or contact him at jdavidgordon@charter.net.