One of the most important rights workers gain when we form a union is the right to engage in collective bargaining – the right to negotiate with management to create a legally binding contract that governs wages, hours and conditions of employment. This can include minimum pay rates, health insurance, severance pay, due process, holidays, vacation time, parental leave, anti-discrimination policies and more.
The Guild has a wealth of resources and experience negotiating with management and, since its inception during the depths of the Great Depression in the 1930s, has set standards for media employees across the industry.
But it is NewsGuild members who set the priorities for bargaining, participate in negotiations, mobilize our co-workers and make decisions about how to leverage our strength to win work-floor improvements.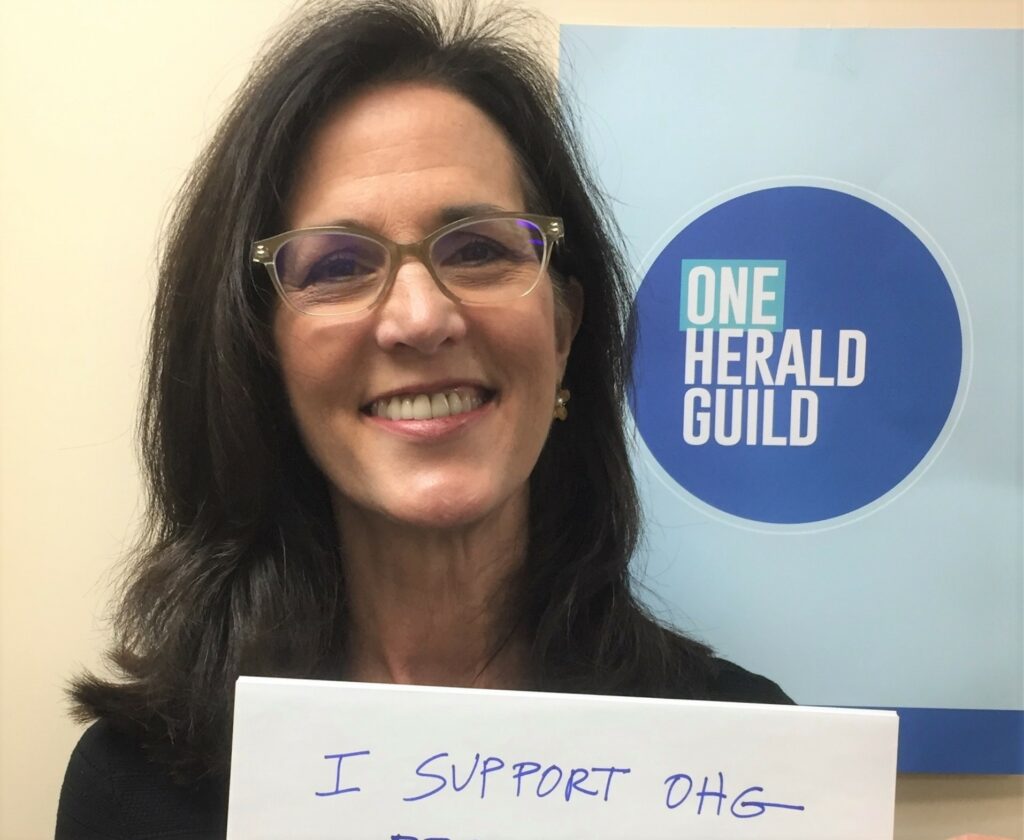 "After layoffs, hiring freezes and buyouts drastically reduced the size of the Miami Herald's newsroom in recent years, management was making all the decisions without any of the input from the lifeblood of the organization. It was time to organize.

"Since then, we have held off staffing cuts to the newsroom, organized COVID protections for our journalists, created a stronger voice in diversity efforts and management hiring decisions and, most important for a chain-owned shop, we now have agency when fending off the one-size-fits-all approaches to news that fails our local community."

— Mary Ellen Klas, Tallahassee bureau chief, Miami Herald