Thinking about forming a union?
If you're thinking about forming a union, you're not alone.
More than 8,500 of The NewsGuild's 26,000+ members have joined since 2015 at more than 120 newly unionized publications and organizations. 
Our newest members are part of a surge in organizing among communications employees across the U.S. and Canada – at publications as big as the Los Angeles Times and Chicago Tribune and as small as the Casper Star-Tribune, and in places with a strong union tradition (like Allentown's Morning Call) and in states without a big union presence (like Texas' Dallas Morning News and the Austin American-Statesman, Virginia's Roanoke Times and Florida's Miami Herald, Orlando Sentinel and Palm Beach Post). 
The recent rise in union organizing is in response to turmoil in the industry that has left many of us with low wages, a daunting workload and little or no input at work. And the upheaval – which has been intensified by the COVID-19 pandemic – has undermined our ability to hold the powerful accountable and to tell the stories of our communities.
More and more workers are realizing that forming a union is the best way journalists and other employees can protect their jobs, their pay, their industry and their future. 
Forming a union gives workers the opportunity to negotiate contracts with raises, parental leave, greater diversity, more job security, "just cause" protection and severance pay. It gives workers a voice at work.
If you want to form a union or you're interested in hearing more, contact us at Organize@NewsGuild.org to arrange a confidential conversation with a Guild organizer. 
Learn more about your right to form a union.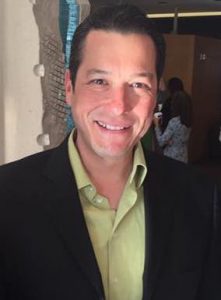 If I could go back in time and speak to myself while I was on the fence about joining union organizing efforts, I would tell myself this: Go for it. Your newsroom will be a better place. You will feel a deep solidarity with your colleagues. You'll watch veterans get to end their careers on their own terms, rather than by force. And your dealings with your editors, up and down the chain, will not be affected one bit. Those qualms are based on the uncertainty over something new. But, trust me, that something new will change your newsroom for the better.

—Richard Ruelas, reporter, Arizona Republic