This week sort of exploded with two major press freedom issues around the world.
A major investigation by Washington Post journalists and many others exposed an operation by a private spyware company that has been hacking into the phones of journalists around the world. Activists, politicians and journalists were found on a list of more than 50,000 targeted phone numbers. It's an expansion of a disturbing trend by authoritarian regimes that are suppressing dissent by targeting journalists. I was proud to bring our union back into the International Federation of Journalists last year. The group of large journalism unions quickly condemned the targeting of journalists. We stand with them and journalists around the world condemning the spying and suppression of free speech.
On a better note, U.S. Attorney General Merrick Garland yesterday outlined a new policy barring the Department of Justice from seizing journalists' records. This is very important. It will help protect U.S. journalists doing their jobs without the federal government searching through their records to find confidential sources. It's an important moment for press freedoms, but it's also not law and could be undone by the next attorney general. We need legislation to prevent the government from spying on journalists.
It followed the reintroduction of the "PRESS Act" by Rep. Jamie Raskin earlier this month that would create a federal shield law, protecting journalists from being compelled to reveal confidential sources.
Editorial employees at three Gannett-owned publications in the Hudson Valley — The Journal News, Poughkeepsie Journal and Times and Herald-Record — announced July 14 that they are forming the Hudson Valley News Guild, as part of the NewsGuild of New York Local 31003. More than 80% of workers have signed on to the organizing effort.
The group is the third Gannett unit to organize with the NY Guild this year, following the Record Guild and the Atlantic DOT Guild. Workers at several other Gannett-owned publications have unionized since 2019 — including news outlets in Arizona, Texas, Florida, Missouri, Indiana and Delaware. Building union density in the Gannett chain — the nation's largest — will strengthen us all.
"Not just a wave, but a movement." As this excellent article for Poynter by Angela Fu points out, workers are organizing and joining our union in record numbers. She followed up with another strong story about the significance of our long fights for first contracts. It left out some things, like the fact that current labor law favors employers and that they have little incentive to reach a deal. And employers are spending a lot of time and money to fight us on basics, like fair pay and "just cause" protections from dismissal. There's also a really important story to be told about the union-busting attorneys who are fighting journalists and our democracy. I'm reminded of this 2018 CJR article focusing on Jones Day, a union-busting firm that also worked to overturn the results of the last U.S. presidential election. Companies like Bloomberg, McClatchy and the Boston Globe management rely on Jones Day regularly.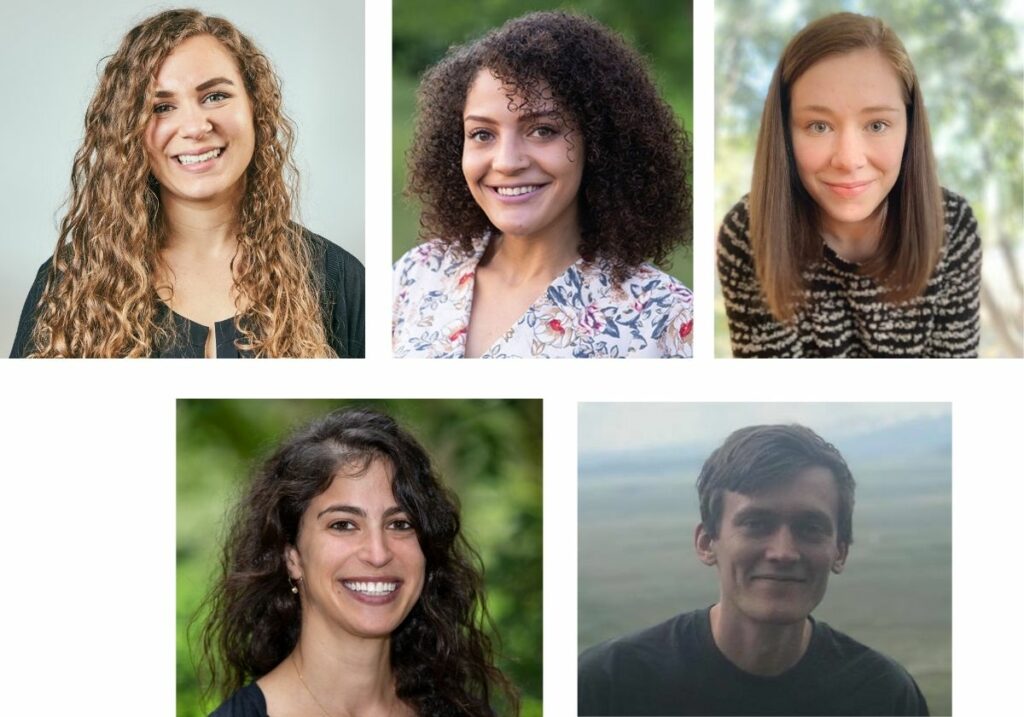 Staffers at the civic tech nonprofit Democracy Works announced that they are unionizing with the News Media Guild Local 31222. As key participants in protecting, expanding, and improving democracy in the United States, members of the Democracy Workers Collective seek policies in their workplace that align with the organization's mission. Their nonpartisan work is more important than ever and we're proud to have them join our ranks.
In addition to their association with the Guild, they join thousands of workers who have organized as part of the CWA's Campaign to Organize Digital Employees (CODE-CWA). Tech workers are emerging as an important new area of workers' organizing.
Three new Guild units also won voluntary recognition this month: the Atlantic Union, representing editorial employees at The Atlantic magazine, staffers at the immigration rights nonprofit RAICES TEXAS, and workers at ACLU of Minnesota.
On Friday, developers at the San Francisco Chronicle announced that they have petitioned to join @SFCGuild. They are the only non-managerial newsroom staff not part of the union and clearly they belong. Developers are essential to the future of journalism! They, too, are part of an awakening among tech workers.
Members of the Buffalo Newspaper Guild Local 31026 are locked in a contract battle with the publication's owner, Lee Enterprises. The company is proposing to eliminate one quarter of the jobs performed by local journalists and outsource work to Mexico and the Midwest. Management wants the power to lay off anyone at any time for any reason. This would be devastating not just for our members, but also for readers.
Union members have taken their message to the people with a billboard, united with allies and launched a byline strike. You can show your support by signing their online petition.
Workers at NBC Digital won an important victory last week when the National Labor Relations Board ruled that management acted improperly in June 2020 when it unilaterally rescinded merit raises that had been granted several months earlier. The board ruled that NBCUniversal must restore the raises, grant back pay and bargain with the local union before making any other changes to the terms and conditions of employment.
NewsGuild member Ray Beasock, a sports reporter at the Lakeland Ledger in Florida, is going through a difficult time and needs our help. After the death of his father a few years ago, he and his brother lost their home and had to move into a rental. Their landlord has now told them they need to be out by the end of August. Because of health reasons, Ray is supporting both himself and his brother and says they have no savings. If you are able, please contribute to Ray's PayPal account. All the proceeds go to him.
There's still time to sign up for three great training sessions this month: Contract Campaign Training will be held this Saturday from 12-2:30 p.m. ET. Register here. Steward Training will be held from 12-4 p.m. ET on Saturday, July 31. It's a great opportunity for new and seasoned stewards, members and officers to learn their rights and build skills. Register here. And the Canadian Freelance Guild is sponsoring a networking event for podcasters from 7-8 p.m. ET tomorrow! Register here.
Finally, Black women in the U.S. earn just 63 cents, on average, for every dollar earned by white men. To shine a light on this outrageous disparity, we will join thousands of people across the country to observe Black Women's Equal Pay Day on Aug. 3. Please plan to participate in a Twitter storm from 2-3 p.m. and send contact information of anyone interested in developing messages and graphics for the occasion to Sally Davidow at sdavidow@cwa-union.org.
In solidarity,
Jon Schleuss
President, NewsGuild-CWA
Photo at top: Backed by union members, Buffalo Newspaper Guild President Sandra Tan addresses the media about their fight for a fair contract.