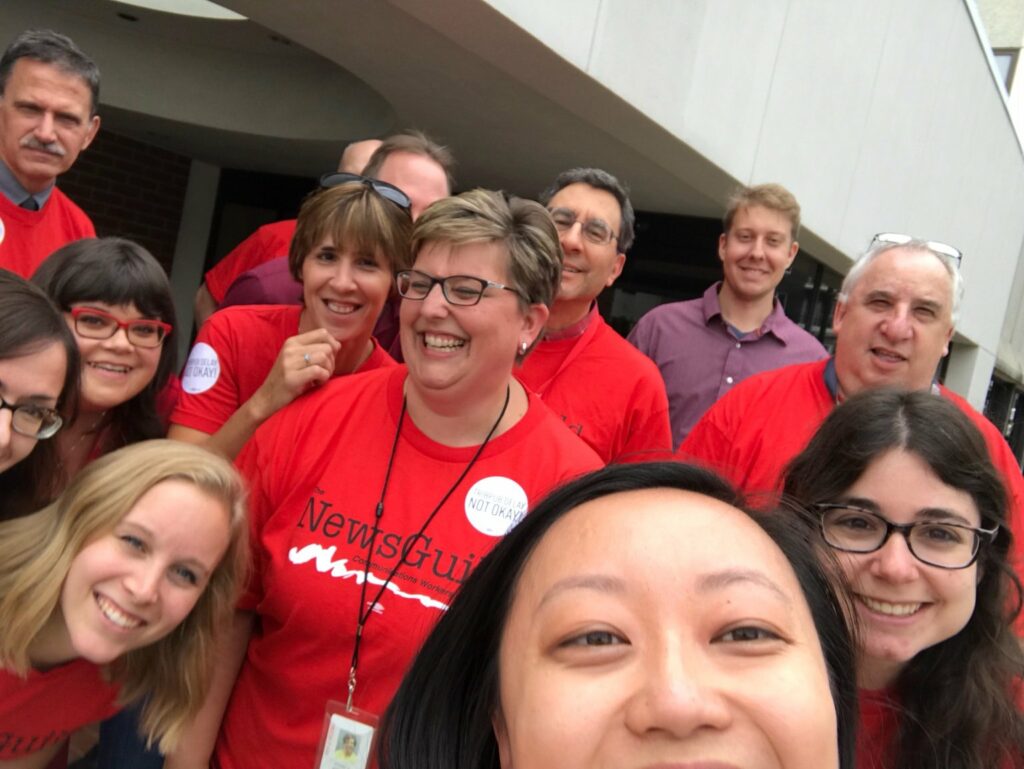 Your Right to Form a Union
The National Labor Relations Act guarantees your legal right to join or form a union without interference, restraint or coercion from your employer. The relevant sections of National Labor Relations Act are summarized as follows on the website of the National Labor Relations Board:
Employees have the right to unionize, to join together to advance their interests as employees, and to refrain from such activity. It is unlawful for an employer to interfere with, restrain, or coerce employees in the exercise of their rights. For example, employers may not respond to a union organizing drive by threatening, interrogating, or spying on pro-union employees, or by promising benefits if they forget about the union.
Section 7 of the National Labor Relations Act (the Act) guarantees employees "the right to self-organization, to form, join, or assist labor organizations, to bargain collectively through representatives of their own choosing, and to engage in other concerted activities for the purpose of collective bargaining or other mutual aid or protection," as well as the right "to refrain from any or all such activities.


Section 8(a)(1) of the Act makes it an unfair labor practice for an employer "to interfere with, restrain, or coerce employees in the exercise of the rights guaranteed in Section 7" of the Act.
Your Right to Safe, Healthy and Fair Working Conditions
Workers in the United States have certain basic legal rights to safe, healthy and fair conditions at work. Unfortunately, many employers—perhaps yours—violate these fundamental rights. Specifics of certain rights can vary depending upon state or municipal laws, or job classification, but they may include:
Prohibitions on discrimination based upon age, ethnicity/race, gender, religion or sexual orientation.
The right to a workplace free of recognized health and safety hazards.
The right to compensation for hours worked. It is illegal to not pay or to underpay workers their wages.
The right to overtime pay and unemployment benefits.
If injured on the job, you may be entitled to temporary or permanent disability benefits, or vocational rehabilitation benefits.
For more information on these and other rights, see the "Your Rights at Work" on the AFL-CIO website.
Your Right to Union Representation at Investigatory Interviews
In 1975 the U.S. Supreme Court upheld a National Labor Relations Board (NLRB) decision which found that employees have a right to union representation at investigatory interviews. These became known as Weingarten Rights. They includes the right to have a union representative present during any meeting that may lead to discipline, written reprimand or termination.
In 2000, the NLRB under the Clinton administration extended these rights to employees at nonunionized workplaces, giving them the right to request that a co-worker be present during such meetings. In 2004, the NLRB under the Bush administration effectively reversed the previous ruling.
Rights of Union Stewards
Steward have equal status with management, the right to solicit grievances, and the right to active participation in a Weingarten setting.