Sept. 24, 2020 – The business model that sustained American journalism for roughly 240 years is collapsing and The NewsGuild must be part of the solution. So join us for a panel discussion with some of the leading thinkers on the state of the news industry in America and how to build a sustainable future for our work.
Guild members: Register here by 5 p.m. to join NewsGuild-CWA President Jon Schleuss at 7 p.m. ET Weds., Sept. 30, for "Save the News: Paths Forward." Guild members who register through Zoom will be able to ask questions via chat. The panel also will be streamed on Facebook.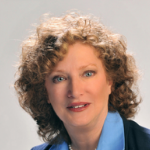 Panelists will include: Penelope Muse Abernathy, author of the "News Deserts" reports that have quantified the stunning loss of news coverage across vast swaths of America, and identified some of the key drivers of the crisis. A former reporter, editor and news executive at the New York Times and Wall Street Journal, Abernathy now is Knight Chair in Journalism and Digital Media Economics at the University of North Carolina. With her more than 30 years of experience, Abernathy's research focuses on preserving quality journalism by helping news organizations succeed economically in the digital environment.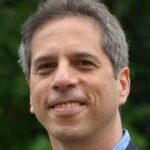 Steven Waldman is co-founder of Report for America and author of the landmark 2009 report for the Federal Communications Commission, "Information Needs of Communities." Waldman recently published his plan for "replanting" journalism, revitalizing news with a combination of public and private support. A former editor of U.S. News & World Report and Newsweek correspondent, Waldman also co-founded the multi-faith religion website Beliefnet.com and LifePosts.com, a platform for online memorials and wrote a book on the creation of AmeriCorps called "The Bill," and served as a senior advisor to the CEO of the Corporation for National Service.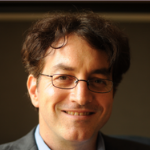 Victor Pickard is a professor at Penn's Annenberg School for Communication, where his research focuses on the history and political economy of media institutions, media activism, and government policy around media. His recent book "Democracy Without Journalism?" looks at the already dire, pre-COVID state of the news industry, but also the long history of crisis— both in terms of revenue and providing the quality of journalism democracy needs—  in American journalism