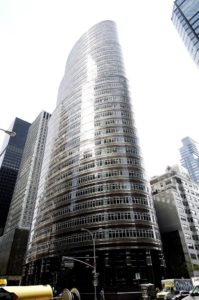 The destruction of local newspapers by hedge funds and private equity firms is an underreported national crisis for our democracy, so today's announced proposal by Digital First Media to purchase Gannett is of the greatest concern. The NewsGuild opposes any such purchase by DFM.
Absent any other reason, a proposal that would combine two of the largest newspaper companies in the United States should demand close regulatory scrutiny.
Our concerns, however, transcend the size of the combined company. Digital First Media, which is owned by the New York hedge fund Alden Global Capital, has earned widespread condemnation for ruthless cost-cutting that has gutted its award-winning daily newspapers across the country. Its refusal to reinvest in its newspapers while strip-mining their assets has been well reported on www.dfmworkers.org. Last spring's announced layoffs in the newsroom of The Denver Post sparked a rebellion that was covered in The New York Times, The Washington Post, Time, and dozens of local, national and international publications.
Local journalism is essential to our democracy, and it's in crisis. Hedge fund investors are accelerating and exacerbating that crisis through the kind of profiteering that led Bloomberg columnist Joe Nocera to refer to Alden President Heath Freeman as "a character straight out of the movie 'Wall Street.' " DFM's profit margins in 2017 were 17 percent, twice the industry average – bolstered by slashing staff at twice the national rate, and by paying its workers only one raise in a decade.
Of Alden's business strategy, respected industry analyst Ken Doctor has said, "There's no long-term strategy other than milking and continuing to cut." A purchase of Gannett by Digital First Media would result in a dangerous loss of local reporting, more consolidation, and the strip-mining of Gannett's newspaper assets at a time when the industry demands owners who are committed to reinvestment in journalism and when citizens need local news coverage more than ever.