Canadian workers at the online petition company Change.org have officially won union recognition as part of CWA Canada. The Canada Industrial Relations Board (CIRB) certified the union as the bargaining agent and will hold a hearing Feb. 9 to determine the precise makeup of the bargaining unit.
Calling themselves Solidarity@Change, workers at the company announced a cross-border campaign to unionize with the CWA last spring. CWA Canada filed for certification last June after a majority of staff in Victoria and Toronto signed union cards.
The employer cooperated with the drive in the U.S. and voluntarily recognized CWA Local 9410 last May to represent about 65 workers, primarily in San Francisco. The Canadian group is seeking to represent 26 workers but management has challenged some positions. The staff includes campaigners, engineers, content creators, designers, product managers, and operations professionals.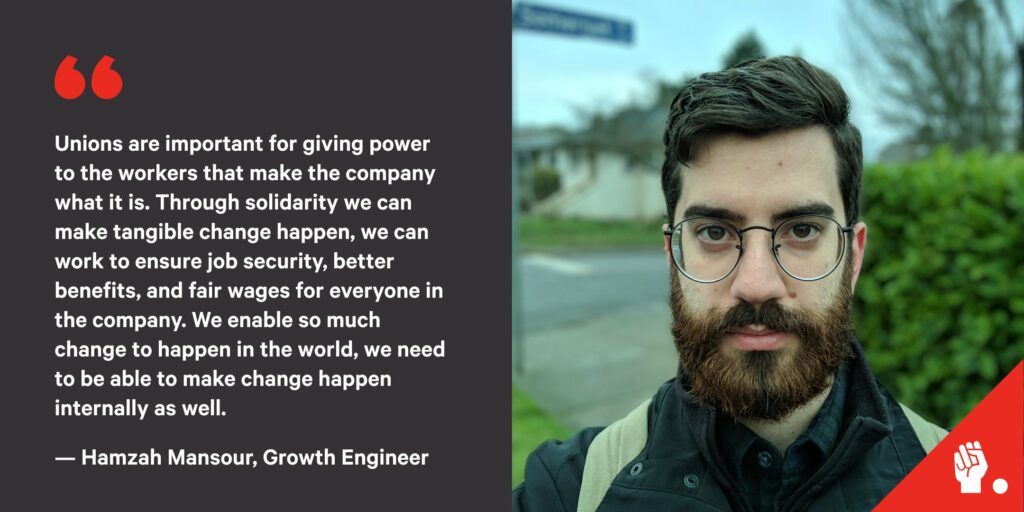 "We enable so much change to happen in the world, we need to be able to make change happen internally as well," said Growth Engineer Hamzah Mansour.
In a Mission Statement announcing the union drive, staffers said, "We work to give everyone around the globe a voice on our open platform through the democratization of activism — and to achieve this, every worker at Change must have a voice, too."
Billing itself as the "world's platform for change," Change.org is a multimillion-dollar for-profit private corporation that has seven office locations in four countries and more than 200 global staff.
The company is supported in part by investors. It derives some of its revenue from memberships and solicits donations from petition signers; the money covers operating costs and marketing campaigns that promote Change.org and its petitions.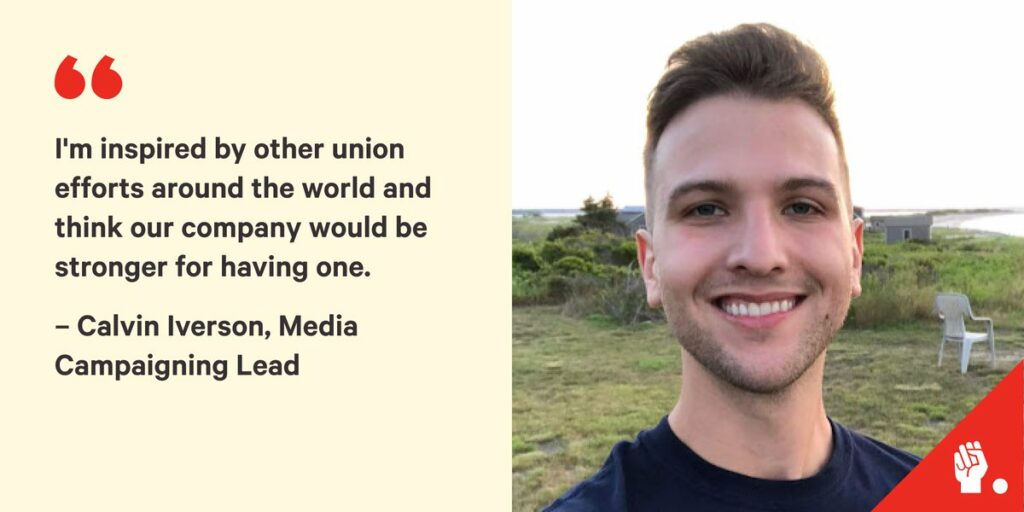 Martin O'Hanlon, president of CWA Canada, said the union looks forward to bargaining a strong contract that will give workers a real voice.
"I'm inspired by other union efforts around the world and think our company would be stronger for having one," said Calvin Iverson, media campaigning lead.
Follow the group on Twitter @SolidrtyAtChnge.