Nov. 18, 2019 – 54 cents. That's what Latinas in the U.S. earn, on average, for every dollar earned by white men.
And the disparities exist in the news business, too.
Studies conducted by The NewsGuild-CWA over the last several years show that women and people of color are paid less on average than their coworkers – including at some of the nation's most prestigious publications. [Read more here and here.]
The most recent study, performed by The Washington Post Guild and released Nov. 6, found that,
In the newsroom:
As a group, women are paid less than men.
Collectively, employees of color are paid less than white men, even when controlling for age and job description.
Women of color in the newsroom receive $30,000 less than white men — a gap of 35 percent when comparing median salaries. Although the study didn't measure Latinas specifically, it found that the median salary for white men is $117,452 but for women of color it is just $86,511.
The pay disparity between men and women is most pronounced among journalists under the age of 40.
Men receive a higher percentage of merit pay raises than women, despite accounting for a smaller proportion of the newsroom.
In the Commercial Division:
Men and women are paid about the same.
Pay disparities exist, however, when analyzing for race or ethnicity.
The median salary for white employees is $88,000, compared with $83,445 for people of color — a difference of $4,555, or 5 percent.

The disparity is even larger when adjusted for age, suggesting that employees of color are paid less than their white peers despite having more experience.
For workers in an industry that demands transparency and accountability from government and business, the discrepancies are hard to swallow.
Concerns about disparities in pay and a lack of diversity have been major factors in the recent wave of union organizing among news industry employees, the Guild has found.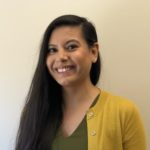 Ana Ley, a local government reporter at The Virginian-Pilot – which unionized 14 months ago – said, "As a reporter who is way too familiar with being the only Latina in a newsroom, I want to make sure I'm being fairly compensated for my work.
"For too long, we've turned a blind eye to pay disparities in an industry whose very mission is to promote fairness," she said.
A lack of diversity at The Washington Post, particularly the relatively low numbers of black and Latino newsroom employees, complicated the union's analysis, the Washington Post Guild noted, "but in itself demonstrates that the company must do better to recruit and retain a diverse staff."
On Nov. 20, advocates for fair pay will observe Latina Equal Pay Day, which symbolizes the fact that Latinas must work 11 months into 2019 to catch up to what white men earned in 2018.
The NewsGuild will join the fray, posting on social media, displaying signs and distributing brochures. Guild members will also participate in a twitter storm set for 2 p.m. EST (11 a.m. Pacific Time, 12 p.m. Mountain Time, 1 p.m. Central Time).