Registration for delegates and alternates attending the first virtual Nominating Conference of The NewsGuild-CWA is now open. Locals can register ​participants from now until January 6, using the Sector Conference On-Line Registration ​(SCOR) ​system. Instructions for the registration system were emailed to local officers and staff.
The conference will begin at 12 p.m. ET on Saturday, January 7, 2023 on Zoom.
The purpose of the conference is to take nominations for the election of the following NewsGuild officers: Sector Chairperson, President, Executive Vice President and Regional Vice Presidents.
There are 6 Regional Vice Presidents:
Region 1 – New England, parts of New York and Pennsylvania
Region 2 – Southern states, Puerto Rico and the District of Columbia
Region 3 – Michigan and parts of Indiana, New York and Pennsylvania
Region 4 – Arizona, California, Hawaii, Idaho, Oregon, Washington, Montana
Region 5 – Greater New York City area and parts of Connecticut
Region 6 – Colorado, Illinois, Minnesota, Missouri, Wisconsin and parts of Indiana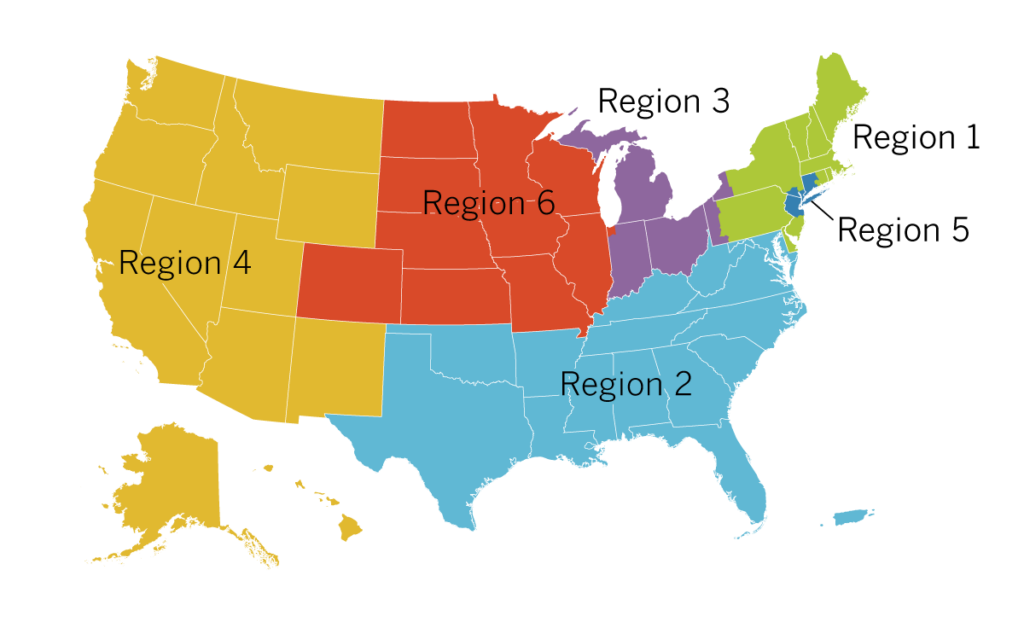 The membership of CWA Canada elects the President of CWA Canada in proceedings that are separate from this nominating conference.
The number of delegates to which each local is entitled is determined by the average number of monthly per capitas paid by the local in the period September 2021 through August 2022. The SCOR system will provide the delegate count to locals that are current on those per capita payments.
Unopposed candidates will be elected by acclamation​ at the conference​. In the event more than two people are nominated for any position, the Nominating Conference​ delegates​ will vote to winnow down candidates so only two advance to balloting. Contested elections are resolved by a secret ballot membership referendum conducted by The NewsGuild-CWA and supervised by the Sector Election and Referendum Committee.
All nominees must declare in writing their willingness to serve prior to the close of the Conference. That notice should be sent to serc@newsguild.org.
In preparation for this election, locals are required to review the membership records contained in Aptify, CWA's membership database. Those records are the source of the mailing lists for ballots in this election and therefore, it is essential that the membership lists and members' home mailing addresses are correct and complete. It is each local's constitutional obligation to ensure the accuracy of that information.
An in-person Sector Conference will be conducted July 7-8, 2023 in St, Louis, MO, immediately preceding the 2023 CWA Convention, at which CWA officers will be elected.​ Registration for that conference will be conducted later this year. ​
Additional details about ​the nominations and the conferences were shared in September.
Please contact Executive Vice President Marian Needham at mneedham@cwa-union.org with any questions.