Jan. 27, 2019 – The one thing Tessa Duvall wishes she had known before she got involved in the campaign to form a union at the Florida Times-Union was how emotional it would be. 
Journalists join the profession because they love their work, she said. "We can't see ourselves doing anything else."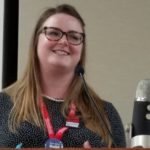 So, faced with intense deadlines, a shrinking staff and a precarious future, last summer Duvall and her co-workers felt they had to take a stand.
But it was frightening, she confessed at a NewsGuild-CWA panel featuring leaders of recent union campaigns. A millennial from the South, she didn't know much about unions.
"I had to learn what this was. What was I really signing up for?" She wondered how the newsroom and her relationships with people would change.
Employees weren't only concerned for themselves, Duvall said. She and her co-workers worried that a beloved editor would get fired if workers voted to unionize. She wishes she had been better prepared to address that concern.
Ultimately, what motivated Duvall to embrace the union campaign – and make her house its "secret meeting place" for six months – was that she was more scared of not doing something.
When workers learned GateHouse Media had bought the Times-Union, they didn't think things could get any worse. "That sounds so naïve in hindsight," she said. Three months later, 10 more people were laid off.
"It wasn't going to get better on its own," Duvall realized.
With the industry in turmoil, Duvall told Florida Public Radio she is pleased there are smart, talented, hard-working journalists who "care about their newsrooms and each other and their readers enough to stand up and to try to make it better."
A Remarkable Year
Tessa Duvall is just one of 1,426 news industry employees at more than 20 news outlets who joined The NewsGuild's ranks in 2018.
The upsurge is the result of many factors, including low pay and pay inequities, layoffs, buyouts and staff cuts that require reporters to cover multiple beats or that leave beats uncovered. Journalists are frustrated by an inability to adequately report on their communities and by newsrooms that fail to reflect the diversity of the communities they cover.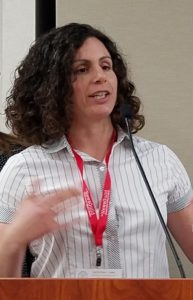 "It doesn't have to be this way," said NewsGuild's New Unit Organizing Coordinator Stephanie Basile. The NewsGuild rejects the view that media is dying and insists that the problem is the business model. The solution, Basile said, is workers organizing for a voice at work.
Several campaign leaders discussed the lessons they learned in recent union organizing campaigns at the Guild's Sector Conference on Jan. 26.
Every Win Spurs Others
Throughout the last year, every union win seemed to spur another.
A resounding vote in favor of forming a NewsGuild unit at the Los Angeles Times in January 2018 gave confidence to staff at other publications to launch union drives as well.
Despite a vehement anti-union history, 85 percent of eligible L.A. Times employees voted in favor of unionization. Like workers at the Florida Times-Union, they had been demoralized after rounds of layoffs and buyouts, years without raises, and mismanagement by distant executives, Kristina Bui said.
The last insult – the one that prompted journalists to seriously consider forming a union – came when management announced plans to eliminate accrued vacation time and replace it with "flexible time off."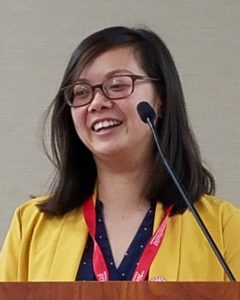 Activists started asking, "What if we had a union?" They talked to their co-workers, formed an organizing committee, and started collecting union cards. When they felt their drive was losing momentum, they sought advice and support from colleagues at the Wall Street Journal, which had been unionized for more than 80 years, and Law360, which unionized in 2016.
Throughout the campaign, L.A. Times employees used their skills as journalists to organize, Bui said. They reported on the multi-million-dollar salaries of corporate executives and contrasted them with the low pay some of the staff was receiving. They revealed that the company was leasing a jet that belonged to Tronc Chairman Michael Ferro for $5 million per year, essentially granting him millions in extra compensation by siphoning money from the L.A. Times.
They reported on allegations that publisher Ross Levinsohn had created a hostile work environment at his previous place of employment and watched as he was ousted from his position at the L.A. Times.
The campaign also benefitted from an effective online strategy that amplified news about management misdeeds, gave workers a platform to voice their pro-union views, and connected workers with the community they serve. "Social media allowed us to reach our co-workers, our subscribers and our bosses," Bui said.
By the time voting was over, management was terrified of the workforce, Bui said, prompting the company to sell the publication to a local owner for the first time in 18 years.
Buying and Selling Spurs Organizing
The control of media companies that by corporations with little or no commitment to journalism has also spurred union organizing.
When workers at the Omaha World Herald learned in June 2018 that BH Media had turned over management of the paper to Lee Enterprises, it was "the unifying factor" that prompted them to take action, said Kiley Cruse.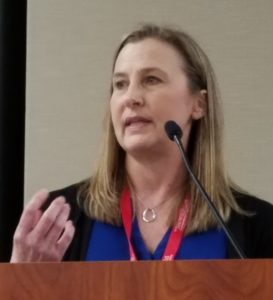 Lee owns OWH's nearest competitor, and, "We've seen what they've done to that newspaper," she said.
The weekend after the announcement, a few workers got together to decide what to do. A friend at the Casper Star-Tribune, where workers had formed a NewsGuild unit four months earlier, said they should build a chapter too.
The group began meeting regularly at the library across the street from paper's office for "book club," Kiley said.
The union campaign felt painfully slow, she said, but added, "we're told no one did it faster." When the votes were counted, the results were overwhelming: 71-5.
The group hasn't yet negotiated its first contract, but in the meantime, Kiley reports, one of the best things to come out of the union campaign is camaraderie among the staff. "We have a unity of purpose," she said.
Law360: Winning a First Contract
In the end, the point of forming a union is to build workers' power. And the way to lock in employees' rights is by negotiating a contract.
After they won union recognition in 2016, activists at Law360 were worried about how they would maintain momentum for the next phase of the struggle: bargaining with management for their first collective bargaining agreement.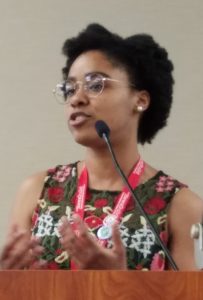 "We realized the way to see results at the bargaining table was to never take the pressure off management," said Danielle Smith.
They did that by mobilizing their members. As contract negotiations dragged on, employees attended a meeting with their "bosses' boss" adorned in union T-shirts. They organized a brief walkout and held rallies inside the newsroom. Eventually they took a strike authorization vote and organized a picket line.
"It might seem you could never get people in your local to do that," Smith said. But Law360 had as many hesitant people as any other workplace.
The question is whether organizers can convince them to get involved and take action, she pointed out. Toward that end, "putting in that one-on-one work is the key."
Just days after workers picketed outside the offices of Law360, the union and management signed a first contract that "fiercely protects and improves the working conditions of everyone in the newsroom."
For years, Basile said, The NewsGuild has been laying the groundwork for the current wave of union victories by fighting for high standards and by making connections with non-union employees. Over the last few years, that hard work has come to fruition.
Workers are taking a stand and demanding a voice at work. The NewsGuild's national organizing team is excited about working with locals around the country to train members in the art of union organizing and continuing to organize strategically.