Congratulations to NewsGuild members at The New Yorker, Pitchfork and Ars Technica, who announced Wednesday that a strike has been averted and an agreement in principle has been reached on historic first contracts with Condé Nast, the publications' parent company.
The terms of the agreements are impressive: wage increases of up to 63 percent at The New Yorker, up to 58 percent at Pitchfork and up to 35 percent at Ars Technica. All three units will have a salary floor of $60,000 by 2023, the final year of the agreement.
The agreements also include limits on future health-care cost increases, 40-hour workweeks and eight-hour days, a ban on nondisclosure agreements related to discrimination and harassment, and successorship provisions to help ensure that members' hard-won collective bargaining agreements remain in effect if any of the publications is sold.
The contracts demonstrate that escalating collective actions that build supermajority support for strikes give workers the power to win strong first contracts against stubborn employers.
Frustrated by a lack of progress in during bargaining, NewsGuild members enlisted support among allies in the labor movement, among progressives, influential politicians, readers and colleagues. They held a one-day work stoppage at Pitchfork, voted to authorize strikes at all three publications and organized rallies, and pickets, including at the home of Anna Wintour, Condé Nast's chief content officer and global director of Vogue.
Their wins hold lessons about the importance of building and leveraging our power that are at the heart of the NewsGuild Strong program. They make us all stronger.
Our ranks are growing!
Employees at the New York office of Oxford University Press announced Wednesday that they are forming the OUP USA Guild. OUP is the largest university press in the world, with a sterling reputation for publishing research and educational material. It was formed in 1586 in the U.K. and has had a presence in New York City since 1896.
The OUP USA Guild will represent about 165 editors, designers and sales and marketing staffers. They will join the News Media Guild Local 31222.
On the west coast, about 140 journalists at 11 publications that form the Southern California News Group voted 64 to 19 in favor of forming the SCNG Guild on June 11.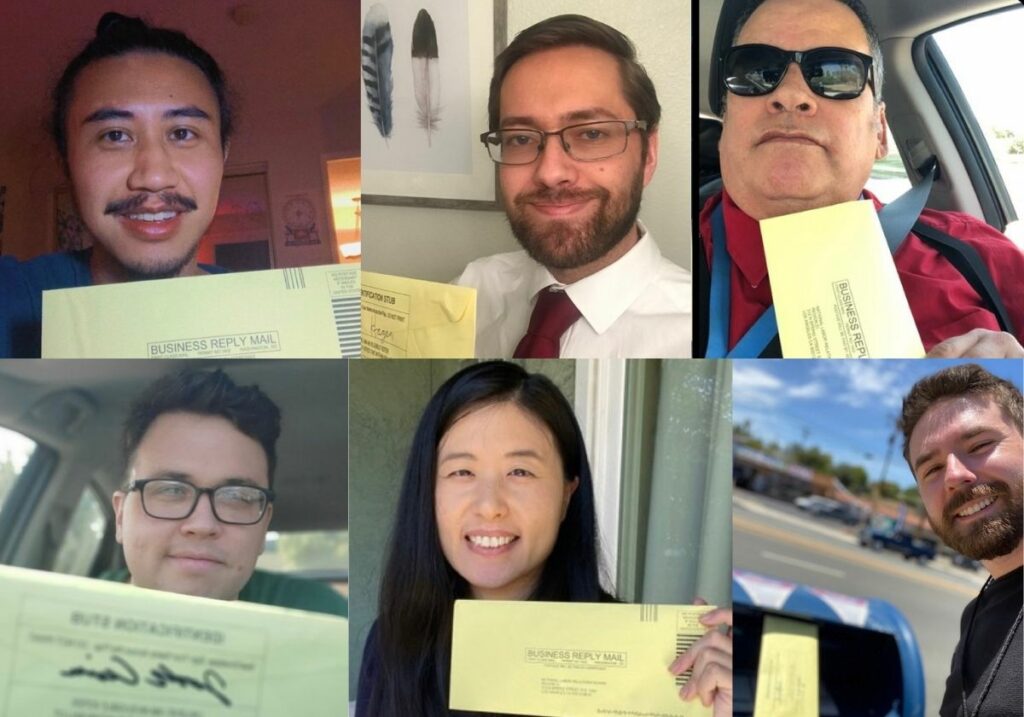 The SCNG's parent company is Alden Global Capital, the New York-based hedge fund notorious for slashing newsroom staffing and news coverage. But the bosses' reputation hasn't dampened the workers' determination to fight for better pay and working conditions or their commitment to telling the stories of their communities. They strengthen our ability to do battle with owners that couldn't care less about journalism.
They will become a unit of the Media Guild of the West,
Tech workers at the New York Times, who announced in April that they are forming a union, have launched a petition asking CEO Meredith Kopit Levien to end management's union busting campaign and recognize the union. Please show your support and sign!
Earlier this month they filed they filed an Unfair Labor Practice charge with the National Labor Relations Board, noting that management is telling them they cannot show public support for their union if they work with interns or are seeking a promotion. Managers have also begun "polling" workers about their union support, a tactic that is forbidden by federal law because it is commonly used to identify and target union supporters.
With about 650 members, the Times Tech Guild would be the largest union of tech workers to bargain for a contract in the United States and the largest unit to join The NewsGuild in more than a decade. They will join about 1,300 New York Times employees who are already members of The NewsGuild of New York, Local 31003.
Congrats to all the Pulitzer Prize winners and finalists, including more than a dozen NewsGuild members.
Journalists are on the front lines in defense of democracy, always running to the story, even at great risk to their own safety. And lately, running to the story has too often led to arrest, rough treatment by law enforcement officials and government overreach into their phone records and emails.
The Pulitzers remind us of the importance of a strong, free and independent press.
We've got some great events coming up: Our Member Organizer Monthly Meeting is set for 3:30 p.m. on Saturday, June 26. You'll be able to connect with Guild members from around the country to meet, mingle and strategize. At 7:30 p.m. on Monday, June 28, we're hosting a seminar on Past Practices: What are they and when are they binding? Get more info here and register here. Mark your calendars for Contract Campaign Training next month, at 12 p.m. on Saturday, July 24, and register here.
"The pandemic devastated newsrooms. Now they're seeking help from Congress," written by Angela Fu for Poynter, gives an excellent breakdown of legislative efforts – including by The NewsGuild – to save local news. Check it out! Last week, Reps. Ann Kirkpatrick (D-Ariz.) and Dan Newhouse (R-Wash.) reintroduced the Local Journalism Sustainability Act, a bipartisan bill that will help news organizations, including digital and nonprofits publications, to maintain staffing. The legislation currently has 78 cosponsors and enjoys broad support from new organizations and others concerned about local news.
Also, check out Sarah Jaffe and Michelle Chen's interview on Dissent with Gili Ostfield, a member of The New Yorker Union's bargaining team, about what the union won, how they did it, and what other workers can learn from their victory.
In solidarity,
Jon Schleuss
President, NewsGuild-CWA
Photo at top: Natalie Meade, unit chair of The New Yorker Union, addresses the crowd before the picket at the home of Anna Wintour. | Credit: Sarah Kobos.