Subscribe to the Guild's newsletter here.
That's the message to Gannett CEO Mike Reed on the subject of unpaid overtime at the nation's biggest news chain.
We launched an investigation after members first tweeted about the practice inside Gannett and a top editor tweeted, "Every business exploits the young – it's called gaining experience, and I don't regret it one bit." He later added, "Prove yourself and they'll pay you."
In my email to Reed, I let him know about the investigation and urged him to launch his own investigation, end the culture of exploitation and agree to the common-sense contract proposals advanced by journalists at Gannett.
We also launched a form for journalists (union and not-yet unionized) to let us know if they've been exploited by Gannett. The comments so far are deeply disturbing and show how widespread this practice is.
His response last week was disappointing to say the least. He called our assertions "cavalier," "unsubstantiated," "knowingly exaggerated" and said they were designed to "create a false narrative."
More than a few NewsGuild members pointed out the irony of the head of a news organization undermining the credibility of the journalists he employs.
Sammy Roth, a reporter at the Los Angeles Times, tweeted, "If your major selling point as a company is the trustworthiness of your journalism, seems like a terrible idea to actively undermine that."
After her initial article about it last week for CNN Business, reporter Kerry Flynn provided an update in the Reliable Sources newsletter, writing that "many current and former Gannett employees have since texted me sharing their personal experiences with unpaid overtime, some saying the practice is pervasive and prompted them to leave or want to leave the company…"
And quite a few journalists tweeted about their experiences with unpaid overtime at Gannett.
Despite management's denials, in June Gannett agreed to pay $650,000 to settle a class-action lawsuit by their call-center employees who worked unpaid overtime.
We are committed to ending the practice of unpaid overtime, which is a major reason so many talented journalists – especially women and people of color – have left the industry. It's time for Mike Reed to own the problems and commit to fixing them. It's time for Gannett to stop fighting its own journalists.
If you're a Gannett employee who hasn't been paid for overtime, submit it and talk to your steward, unit and local leadership about what else you can do. You can also fill out the questionnaire.
Oxford University Press became the first major publishing house to unionize with The NewsGuild this month, with workers voting 84-21 in favor of forming OUP USA Guild. The unit will represent approximately 150 editors, designers and sales and marketing staff.
OUP has a rich history: It was formed in 1586 in the U.K. and is the largest university press in the world. It has had a presence in New York City since 1896. As organizers said when they announced their organizing campaign, it "stands in a privileged position to lead the industry by example, inspiring progress among its peers."
Organizing publishing houses is a bold initiative and I couldn't be happier about it. After all, every worker should be in a union.
They now become members of the News Media Guild Local 31222, which also represents journalists, technicians, and support personnel at Associated Press, The Guardian-US, the Spanish-language EFE News Service, and United Press International.
OUP USA Guild was the second new unit of day to officially join the Guild.
Journalists at three Gannett's Hudson Valley publications won their union vote in a blowout earlier that day, voting 32-4 in favor of forming the Hudson Valley News Guild. The new unit covers approximately 45 people at The Journal News, Poughkeepsie Journal and Times, and Herald-Record.
Building workers' power in the Gannett chain, the nation's largest, is critical to saving local news and strengthening journalism. Congrats and welcome!
NewsGuild members at the Boston Globe upped the ante in their fight for a fair contract last week, protesting owner Linda Pizzuti Henry outside a panel honoring "women news leaders." The event was sponsored by radio station WBUR, an NPR affiliate.
"Tonight, our CEO is participating in a panel on trailblazing women in media, nearly 1,000 days since our contract expired," tweeted Guild member Kevin Slane. "You know what would be pretty 'trailblazing?' Treating your employees with dignity so they don't have to sit outside a window to make their voices heard."
When NPR host Robin Young asked Pizzuti Henry about the protest, she said the panel wasn't the place to discuss labor issues and said she wasn't interested in making news. But the protest did get plenty of news coverage.
It was part of a series of member actions highlighting their fight. They've called out the Henrys, who also own the Boston Red Sox, at Fenway Park several times and last month they won high-profile support from Sen. Elizabeth Warren, Rep. Jim McGovern and Rep. Katherine Clark. On Friday, Sen. Edward Markey and Sen. Elizabeth Warren said they had pulled out of a virtual conference sponsored by the Globe, in solidarity with union members.
After nearly three years of contract negotiations, Globe workers have begun laying the groundwork for a strike vote if management fails to resolve the dispute.
IAPE 1096, the local that represents workers at the Wall Street Journal and other Dow Jones properties, won two victories last week.
On Wednesday the National Labor Relations Board filed a complaint alleging that management violated federal law by refusing to negotiate over working conditions following the onset of the pandemic.
The ruling was in response to an Unfair Labor Practice charge filed by the local in February asserting that management refused to bargain over union members' allowance for internet access and over the reimbursement program for equipment and technology expenses.
Workers had made their concerns clear, posting images on Twitter of the equipment they had to purchase to work effectively from home over the long pandemic.
The NLRB will now prosecute the case against management before an Administrative Law Judge and seek an order requiring the company to negotiate in good faith.
IAPE reached a tentative agreement for a new two-year contract covering about a dozen employees at the company's Bowling Green, OH, printing plant last Monday.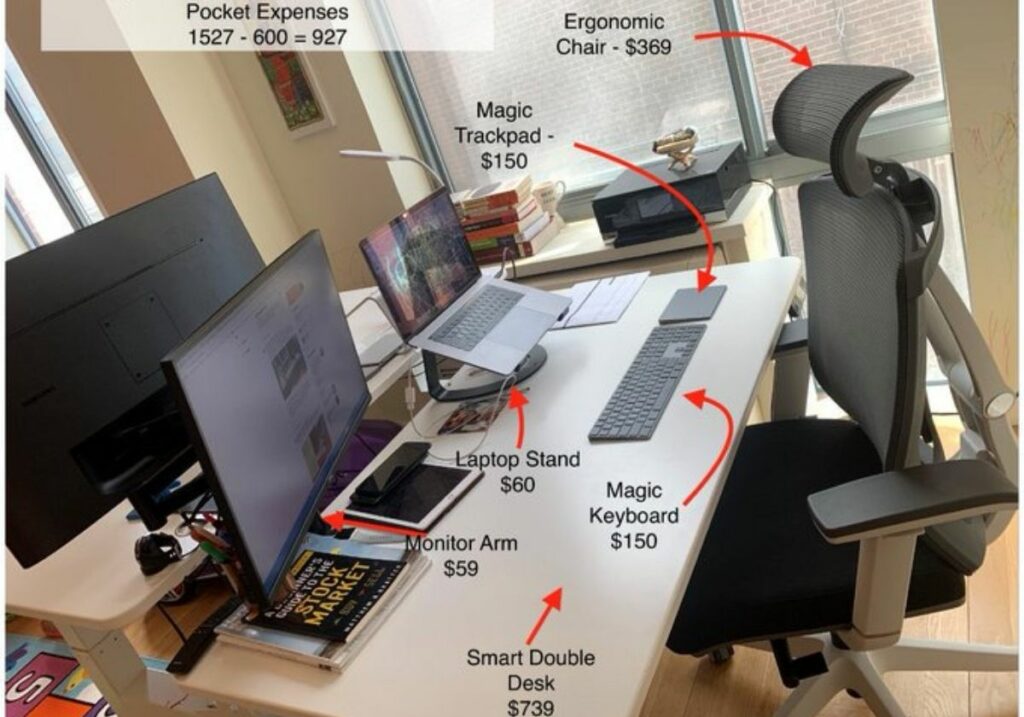 The agreement provides for 2% pay increases retroactive to July 1, 2021, as well as lump-sum payments of 0.75% of each employee's pay as of July 1. Effective July 1, 2022, wages will increase again by 2%. Minimum salaries have also been increased.
Juneteenth will be a contract-recognized holiday beginning in 2022 and employees will be excused from work early on evenings prior to a requirement to serve jury duty.
The Canadian Media Guild and Canadian Press reached a tentative agreement last week, after union members in Québec and Ontario voted at 95% to authorize a strike. Members of Local 30213 approved the strike vote after 18 months of bargaining failed to make progress.
And this morning, 71 workers at the Postmedia printing plant in Toronto ratified their first contract. The three-year deal came 15 months after they unionized. They're getting higher wages, sick pay and better pension, holiday and vacation pay.
NewsGuild's Sector Conference, which will be held remotely and precede the CWA Convention, is set for Oct. 16. Here's the Official Call. Locals should get delegates registered as soon as possible. We're going to send out more instructions and details soon!
Guild training sessions are getting rave reviews! The next sessionsare:
Steward Module 3 Communication and Education – 6-8 p.m. ET, Wed., Sept. 29
Labor Law 101 – 11:30 a.m.-2 p.m. ET, Sat., Oct. 2 [Repeated Oct. 20]
New Union Meet-Up – 2-3 p.m. ET, Sat., Oct. 2
Building To A Strike To Beat the Boss: How The New Yorker Union Won Their Contract – 6:30-8 p.m. ET, Thurs., Oct. 7 [Repeated Oct. 23]
Steward Training: Defending Our Rights – 5:30-7:30 p.m. ET, Tues., Oct. 12
Steward Module 4 Problem Solving – 6-8 p.m. ET, Wed., Oct. 13
Steward Module 5 Rights of a Steward – 6-8 p.m. ET, Wed., Oct. 27
Finally, in case you missed it, Poynter covered the newly formed National Trust For Local News. A few months ago we decided to support this effort because it's dedicated to making sure local news is not just bound to hedge fund owners. We dedicated $10,000 to support the non-profit group in their quest to help Save Local News.
We must do everything we can to fight hedge fund ownership and build newsrooms that are accountable to the communities we cover.
In solidarity,
Jon Schleuss
President, NewsGuild-CWA