Subscribe to the Guild's newsletter here.
We are in our seventh week on strike in Pittsburgh and our members there are so brave amid truly illogical and illegal behavior by the Post-Gazette's hired attorneys. Tuesday's bargaining session was a joke.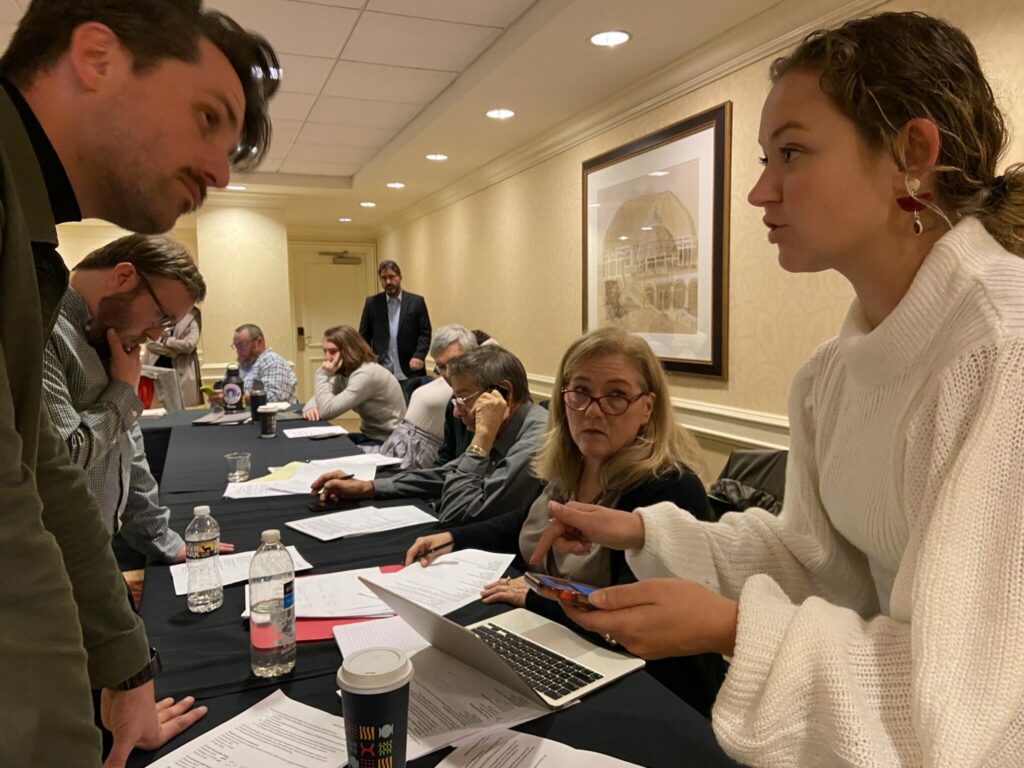 At one point, a Guild member asked Richard Lowe, the King & Ballow attorney representing the Post-Gazette, if there were any changes that could be made to the guild's health care proposal that the company would consider.
"We are staying with our proposals, and we think they're better," Lowe said. "To answer your question, no, there are not."
What are their proposals? The company is sticking with the same proposals from two-and-a-half years ago before they illegally imposed on our members.
These lawyers don't understand our business or culture. But we have love and solidarity on our side.
Take a quick moment and throw them some cash at the strike fund or find a gift for one our strikers. Send them a note on Twitter and tag @PGHGuild.
oday the screaming headline is that the New York Times is on strike for 24 hours. More than 1,100 workers walked off the job at midnight over the company's refusal to bargain in good faith and meet the workers' demands.
Members are asking readers to stand with them on the digital picket line tomorrow. Instead of clicking on anything NYT, read local news. Listen to public radio. Make something from a cookbook. And break your Wordle streak.
Don't cross the picket line.
The last work stoppage of this scale was a multi-day Guild-initiated strike in September and October of 1965. There was a 88-day pressmen strike in 1978 and in 1981, the Guild struck for 6.5 hours.
We haven't engaged in collective action to support media workers like this in decades. This moment is historic. Stand with your colleagues and join this fight to make our jobs and our workplaces better.
The Times Guild is rallying outside the building in New York today at 1 p.m. ET. Join if you're local, or join the stream @NYTimesGuild on Twitter.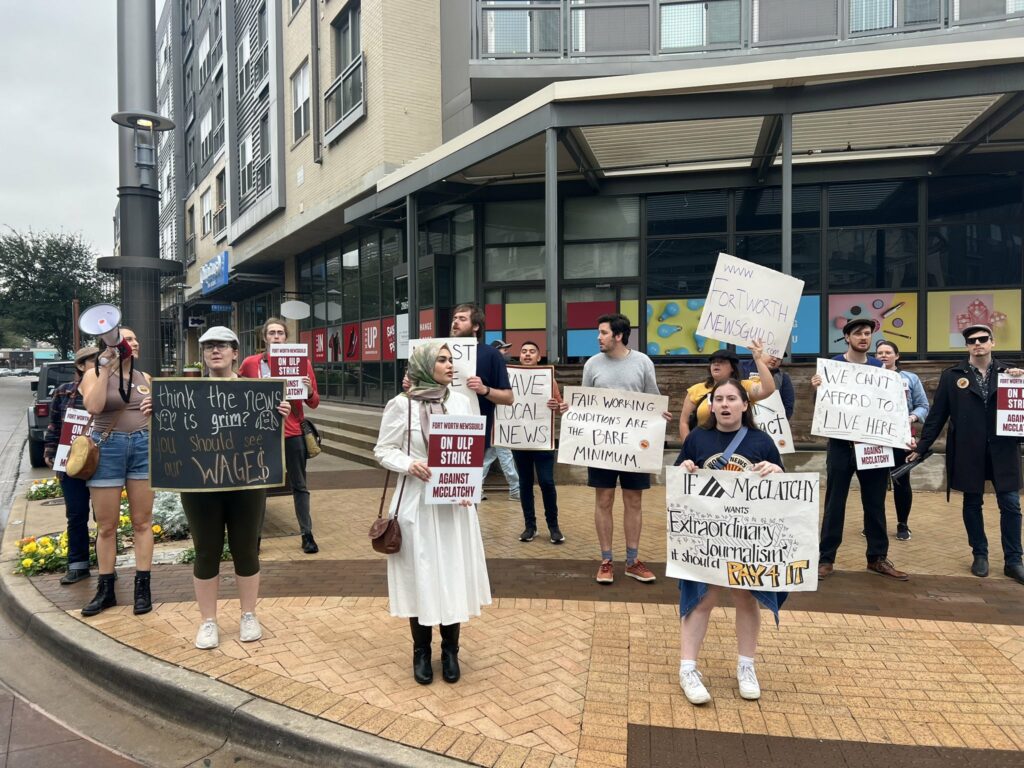 And our striking members are back at the bargaining table at the Fort Worth Star-Telegram today. Yesterday Kaley Johnson outlined the current issues in bargaining. McClatchy, the hedge-fund controlled company that owns the S-T, insists that workers should have different levels of parental leave depending on whether the worker gave birth vaginally or via c-section. We're pushing for 18 weeks of paid leave regardless of whether the parent expects a child through pregnancy, surrogacy, adoption or other placement.
Our members are also pushing for a basic living wage so workers can afford to live in the Fort Worth area. And they're pushing for common-sense proposals on bereavement leave and retirement. These are basics to make sure folks are invested enough to stay at the Star-Telegram.
You can support our folks in Fort Worth by donating to their strike fun. Please join me in doing that.
We win by supporting our colleagues. Stand with them.
In solidarity on a train to New York,
Jon Schleuss