Subscribe to the Guild's newsletter here.
The NewsGuild and four other media unions urged President Biden to support journalists, support staff and families who are desperately trying to flee Afghanistan in a letter sent on Aug. 23.
"We have watched the rapid deterioration of the situation inside Afghanistan with great concern for everyone involved," we said.
"Journalists from Afghanistan and many countries are being directly targeted by forces interested in controlling dissent and the flow of information. Over the past few days, more than 140 media outlets have either been closed or forcibly turned over to Taliban control. Women journalists are being banned from working and many are fearful for their lives. On Thursday, German news organization Deutsche Welle said that Taliban fighters killed the relative of one of their journalists the fighters were targeting.
CWA Canada also joined the cause, along with the Canadian Association of Journalists, Canadian Journalists for Free Expression, and multiple news organizations, urging the Canadian government to help "Afghan journalists and support staff who made our work possible" by arranging for safe passage for them and their families out of the country.
To support journalists in danger, The NewsGuild is donating $2,500 to the International Federal of Journalists Safety Fund, which gives grants to journalists needing emergency assistance. CWA Canada also pledged $1,000.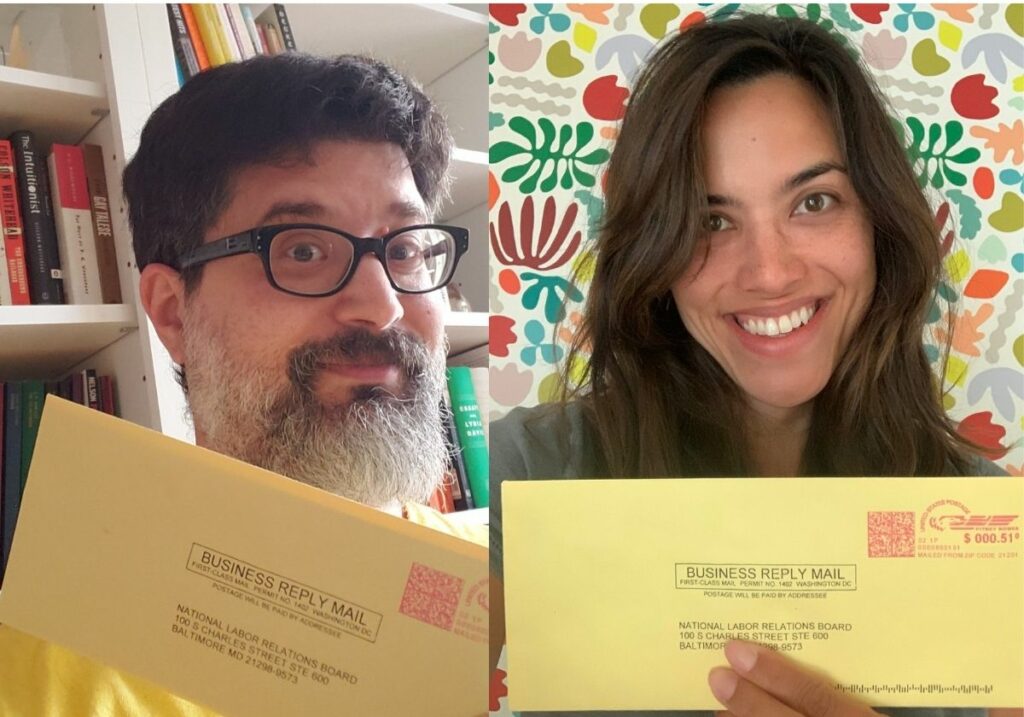 Journalists at Washingtonian magazine voted to unionize on Aug. 19, surprising almost no one who has been following their story. Staffers staged a one-day work stoppage in May, one month before they announced plans to form a union.
The work stoppage was a reaction to an Op-Ed in the Washington Post by CEO Cathy Merrill suggesting that workers who continued to work from home after the pandemic eased would be less valuable to their employers and easier to "let go."
In the coming weeks, Washingtonian Guild members will begin negotiating for fairer compensation, a more diverse and inclusive newsroom, improved transparency, a healthier office culture and other objectives. The Washingtonian Guild is part of the Washington-Baltimore News Guild Local 32035. Welcome to the family!
Staffers at three New Jersey Gannett publications announced this month that they are forming the APP-MCJ Guild. Journalists at the Asbury Park Press, Home News Tribune and Courier News will form a single unit of the NewsGuild of New York Local 31003.
They are the fourth Gannett group to unionize in the company's Atlantic Region and the sixth nationwide so far this year.
Building workers' power in the nation's biggest news chain is one of our strategic goals and the APP-MCJ Guild is helping make it happen.
Members of the Ziff Davis Creators Guild ratified their first collective bargaining agreement on Aug. 19, after more than two years of bargaining. They secured annual raises, salary minimums, clear standards for increased pay when employees are promoted and "just cause" protection.
The agreement was the result of a long and intense campaign of member mobilization, including a one-day walkout in April to pressure the company on economic issues and a strike authorization vote in May that garnered 97% support. Workers had also written to shareholders and company leaders, calling for good-faith bargaining. The Ziff Davis group is made up of about 70 editorial employees at AskMen, PCMag, and Mashable. They're members of the NewsGuild of New York Local 31003.
Congratulations to all involved!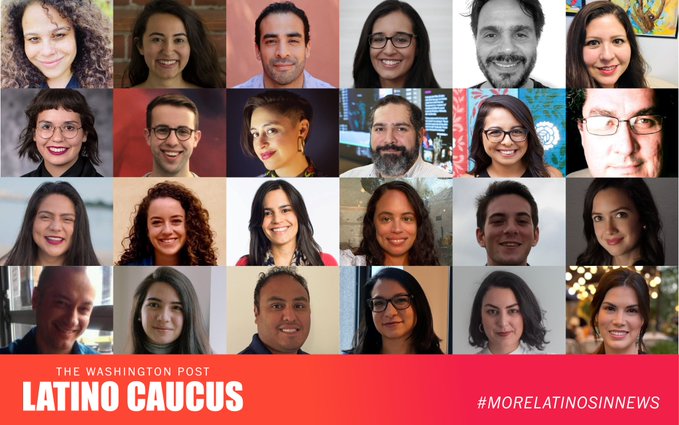 Members of the Washington Post Guild have formed a Latino Caucus to promote and celebrate the Latino and Hispanic members of their newsroom. The group was created out of a desire of Latino staffers to have a space to share ideas and celebrate their "Latinidad." They plan to push for greater inclusion, advocate for better representation of the Latino community in the Post's coverage, and fight for improvements in workplace culture and practices.
In announcing their formation, the Latino Caucus noted that while 17.1% of D.C. region's population and 18.5% of the country's population identify as Hispanic or Latino, only 5.8% of staffers at The Washington Post identify themselves that way. "We're here to change that," they said.
Give them a follow on Twitter and join the fight for #MoreLatinosInNews.
Members of the Boston Newspaper Guild Local 31245 won high-profile support for their fight for a good contract at the Boston Globe earlier this month: Sen. Elizabeth Warren, Rep. Jim McGovern and Rep. Katherine Clark issued video statements of solidarity with workers who are facing management proposals that would outsource their jobs and move most reporting and editing out of New England.
Globe employees have been in tense negotiations for several years while management deploys Jones Day, a notorious anti-union law firm. Jones Day has pushed cuts to the current contract that would weaken workers' rights and local news.
Last August, workers took their protest to Boston's Fenway Park, whose Red Sox are owned by John Henry and Linda Pizzuti Henry, the owners of the Globe. In January, they launched DearGlobeReaders.org to build more public support. In mid-February, they took "a lunch break for solidarity" to build support within their ranks.
Journalists at the Daily Hampshire Gazette rallied for local news in an Aug. 26 rally. More than 50 community members set their alarm clocks early to tell Newspapers of New England to agree to protection from outsourcing that would hurt workers and weaken local news.
Need more evidence of the potential of the Local Journalism Sustainability Act? How about this: Baltimore's Afro News projects they will be able to double their editorial staff if the bill passes, according to a case study by Rebuild Local News. This isn't just good news for the publication, it's good news for democracy. Has your member of Congress signed on to sponsor the House bill or Senate bill? If not, give them a call and ask them to get on board!
The 2021 CWA Convention and NewsGuild Sector Conference will be virtual rather than in person, out of concern for the safety of participants. We're still working out logistics for the online meeting, but are asking union members to continue to hold Oct. 16 for the Sector Conference.
Member Organizer Training will be held from 6:30-8:30 p.m. EDT on Tuesday, Aug. 31. Current and prospective member organizers will learn the basics of running an organizing campaign, including the Four Stages of Organizing, Meeting Facilitation, List Work, and having effective One-on-One Organizing Conversations! Email organize@newsguild.org to sign up. Steward Training is set for 6-8 p.m. EDT on Thursday, Sept. 2. New and seasoned stewards, unit members and leaders will get an understanding of their rights, build skills, and learn how to move their coworkers to action. Register here.
In solidarity,
Jon Schleuss
President, NewsGuild-CWA
Photo at top: More than 50 community members set their alarm clocks early to tell Newspapers of New England to agree to protection from outsourcing that would hurt workers at the Daily Hampshire Gazette and weaken local news.