Updated Jan. 29, 2021.
Journalists at the Reporter-Herald in Loveland, CO, voted in favor of unionizing with The NewsGuild-CWA as members of the Denver Local 37074 on Tuesday, becoming the first unionized newsroom in the state since the 1940s.
"We're thrilled. It's a big win for Loveland," said city reporter Max Levy.
The decision to form a union was the result of a very organic process, he said. In the spring, after a long series of cutbacks, the entertainment reporter was laid off and remaining staffers got a 10% pay cut or were furloughed. They talked seriously about what they could do to protect their newsroom and their place in Loveland.
"We did some research and found that organizing would be our best option," Levy said.
"I hope other newsrooms see what we've done and realize that this is achievable and it's not an incomprehensible process. There's no better time to reach out to a co-worker.
"I know it's a turning point for our newsroom," he added.
Jenny Sparks, a photographer whose first day on the job was on 9/11, said the surprise cuts in the spring were "a kick in the gut." Workers had no input on whether they would get the pay cut or furlough or how the furloughs would be implemented, she said.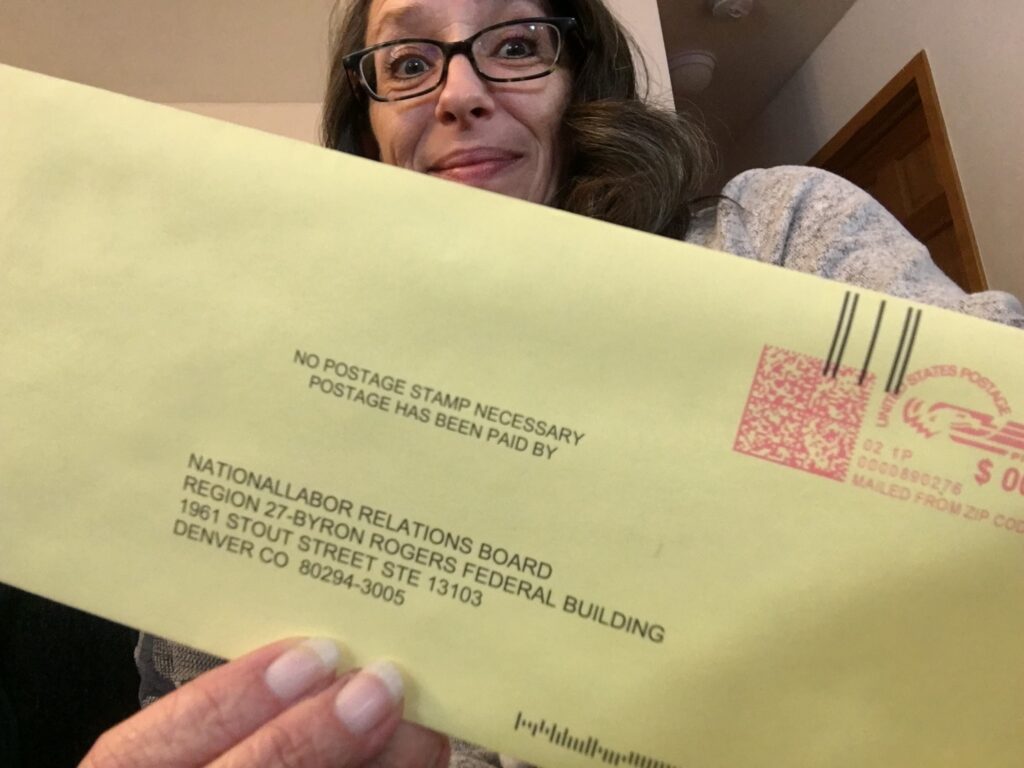 "I've been in the newsroom when it was thriving and we had the resources to do special things," she said, reflecting on close to 20 years at the Reporter-Herald. "You're just rocking your job." To watch the resources diminish, was disheartening, but she never once thought about quitting.
Sparks wanted to create some stability. "If we did nothing, that certainly wouldn't happen," she said.
"We feel like we did something good for the local voice in Loveland."
Follow the Heart of NoCo News Guild on Twitter @NoCoNewsGuild.
Photo at top: A representative of the National Labor Relations Board, which has been supervising vote counts via Zoom, holds up a ballot marked "yes."