Dozens of Florida journalists rallied outside five Gannett-owned newspapers across the state on Monday, seeking support for fair contracts and for local news. The events were the first coordinated action among the state's unionized Gannett papers.
Union members stood on busy street corners near their offices, holding signs, making noise, and talking to passersby about the crisis facing local news: extremely low pay, staffing that's insufficient to properly cover their communities, a push toward regional – rather than local – coverage, and unending rounds of cutbacks.
Katherine Kokal, a reporter at the Palm Beach Post and a member of the Palm Beach News Guild, said many drivers honked in support as they drove past.
"When people think about the South, they don't usually think about organized labor," she said. "But so many people gave us a thumbs up.
"They notice the changes in their newspapers," she said. "'Support local journalism. Support local journalists.' That's a message so many people can get behind."
Many journalists at the Sarasota Herald-Tribune cannot afford rent without a roommate, the Sarasota Newspaper Guild reported. Others rely on food pantries for groceries. It's hard to hear about those financial difficulties, said reporter Alan Shaw, but it galvanizes the group to fight for living wages from Gannett.
At the Lakeland Ledger, most reporters haven't had a raise in more than three years. But, "In a supreme irony, we stood near a sign that advertises bonuses of $2,250 for new hires in the production department," said reporter and Ledger News Guild member Gary White.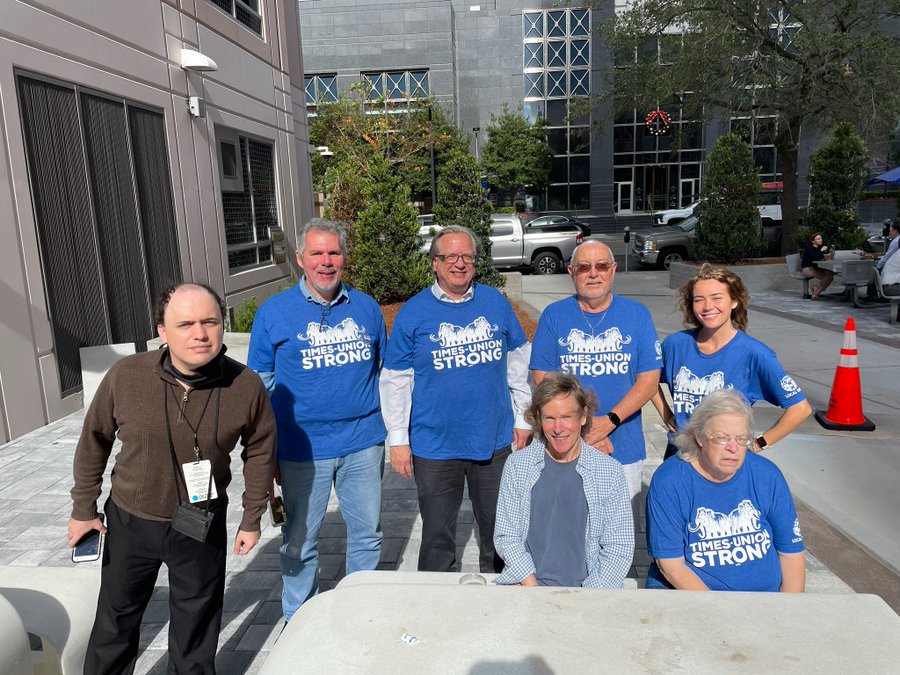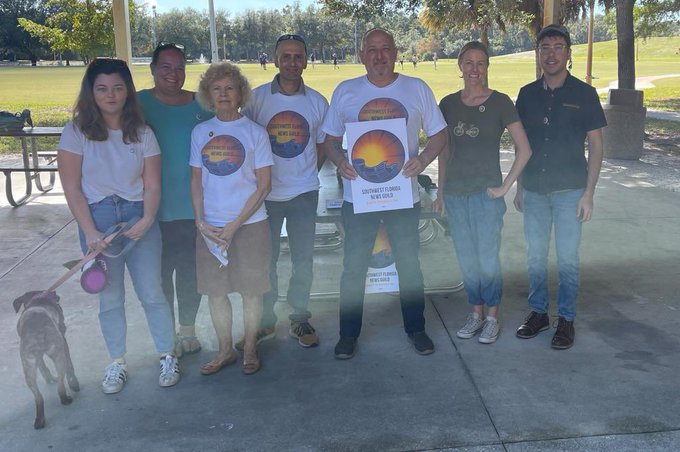 "The journalists at the Palm Beach Post and Daily News have always been aggressive in highlighting injustices and inequities in our community and they will not be silent when it comes to speaking to the powers within Gannett that hold our newsrooms' future in their hands," said Sonja Isger, co-chair of the Palm Beach News Guild.
"I was proud of our showing Monday on the corner of the Post's offices. It was empowering and uplifting to feel the support of those who honked, waved and gave us their enthusiastic thumbs up."